2bedroom vacation house near the beach in Mombasa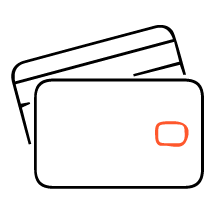 Credit card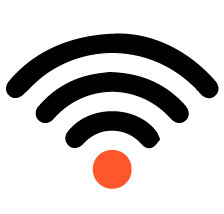 Free wifi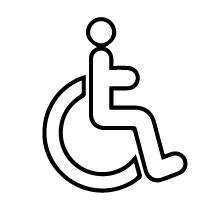 Disabled access
+(40) see more
Overview
2bedroom vacation house near the beach in Mombasa (GE Ground floor 2bedroom) - Lido Beach Resort. Come and have breakfast, lunch or dinner by the beach. Situated Mombasa-Malindi road by the ocean beach, our beachfront vacation apartment is a great choice for a great stay in Mombasa. Guests can take a dip in the treated outdoor pool or dive into the beach, and freebies such as WiFi and self-parking are added perks. Apartments feature kitchens, balconies or patios and sofa beds.
When you stay at our beach front apartments, you'll be by the ocean, within a 5-minute drive of Haller Park and Bamburi Beach in Mombasa. Our apartment/hotel is 0.9 mi (1.4 km) from Nguuni Nature Sanctuary and 0.9 mi (1.4 km) from Rabai Museum. We are also next to the Mombasa Marine National Park & Reserve. The park lies between the Mtwapa and Tudor Creeks and its blue waters are ideal for wind surfing, water skiing, snorkeling and diving.
You can cook your own meals in your room or enjoy the delicacies at our Sea Front Restaurant within the compound. We offer room service.
When you're here, be sure to enjoy recreation amenities such as an outdoor pool or take a walk in our green flower garden. Additional features at our apartment/hotel include complimentary wireless Internet access, concierge services, and a picnic area.
Featured amenities include dry cleaning/laundry services, a 24-hour front desk, and luggage storage. Free self parking is available onsite.
Make yourself at home in our air-conditioned rooms featuring kitchens and essentials. Rooms have private balconies or patios. Complimentary wireless Internet access keeps you connected, and cable programming is available for your entertainment. Conveniences include desks and separate sitting areas, and housekeeping is provided daily.
How much does it cost to stay at Lido Beach Resort?
Prices at Lido Beach Resort are subject to change according to dates, hotel policy, and other factors. To view prices, please search for the dates you wish to stay at the hotel.
What are the check-in and check-out times at bed and breakfast Lido Beach Apartments?
Check-in at our Beach Apartments is possible from 12:00AM, check-out is until 11:00AM.
Does Lido Beach Apartments have a pool?
Yes, we do have an outdoor pool.
Does Lido Beach Apartments have parking?
Lido Beach Apartments has free parking available for guests.
When staying in Lido Beach Apartments in Mombasa, what do you need to know about the city?
You can find out more in the guide about Mombasa.
Are pets allowed at Lido Beach Resort?
Sorry, pets aren't allowed.
What is there to do at Lido Beach Resort and nearby?
Lido Beach Resort has an outdoor pool and a picnic area, as well as a garden.
Are there restaurants at or near Lido Beach Resort?
Yes. We do have a restaurant with wide variety of delicacies within the hotel.
Does Lido Beach Resort have a kitchen or kitchenette?
Yes, there is a kitchen, which also includes a coffee maker and a fridge.
Does Lido Beach Resort have any outdoor private spaces?
Yes, each apartment features a balcony or patio.
What's the area around Lido Beach Resort like?
Lido Beach Resort is a short 16-minute walk from Bamburi Beach, Mombasa Marine National Park & Reserve, Nguuni Nature Sanctuary and 6 minutes' walk from Haller Park.
We welcome you for a great stay at our beachfront apartments/hotel.
Show more
Location & Maps
Pirates Beach, Kenya
Room Occupancy

As specified by the host, this room can accommodate up to;
- Adults: 2
- kids (below 18years): 2

House Rules

1. Is smoking allowed? No
2. Are pets allowed? No
3. Are parties allowed? No
4. Unregistered guests or visitors allowed? No
5. Quiet time after 11 p.m.? Yes

Cancellation Policy

Your host prefers Moderate cancellation policy.

Full refund to the guest when a cancellation on a reservation is done within 24 hours after booking. 50% refund on all nights booked for any cancellation after 24 hours.
Securely book this listing through us. See how we guarantee security of your money.